WELCOME and thank you for visiting!

My name is Malia Scott and I offer an array of holistic healing services that will support you on your path includingyoga (Vinyasa, Yin, BUTI, HotCore & Trauma-informed yoga), Ayurveda, Chakra therapy and trauma-informed care. I teach public group classes, private sessions and offer CEUs for yoga teachers.

​I

am currently finishing my Master's in Mental Health Counseling to become a Licensed Professional Counselor specializing in Somatic & Trauma-informed Psychotherapy and Sex Therapy supporting individuals, couples and groups.
---
---
quotes that inspire my work in the world
"
Love enjoys knowing everything about you; desire needs mystery. Love likes to shrink the distance that exists between me and you, while desire is energized by it. If intimacy grows through repetition and familiarity, eroticism is numbed by repetition. It thrives on the mysterious, the novel, and the unexpected. Love is about having; desire is about wanting. An expression of longing, desire requires ongoing elusiveness. It is less concerned with where it has already been than passionate about where it can still go. But too often, as couples settle into the comforts of love, they cease to fan the flame of desire. They forget that fire needs air.
"
- Esther Perel,
Mating in Captivity: Reconciling the Erotic and the Domestic
​"Habitual Repression of the emotions is dangerous, it can even danger life"
- Carl Jung
"
Patience and timing... everything comes when it must come. A life cannot be rushed, cannot be worked on a schedule as so many people want it to be. We must accept what comes to us at a given time, and not ask for more.
"
- Dr. Brian Weiss
"Someone I loved gave me a box full of darkness. It took me years to understand that this too, was a gift"
- Mary Oliver​
"If my poetry aims to achieve anything, it's to deliver people from the limited ways in which they see and feel"
- Jim Morrison
Great dancers are not great because of their technique, they are great because of their passion.Dance is the hidden language of the soul of the body. Practice is a means of inviting the perfection desired.
- Martha Graham
"One day you will wake up and there won't be anymore time, to do the things you've always wanted. DO IT NOW!"
- Paulo Coelho
Powered by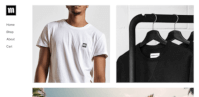 Create your own unique website with customizable templates.